Bissen
Visites
extérieure autorisée / intérieure sur demande ou sur rendez-vous
Réalisation
A : BELVEDERE ARCHITECTURE S.A.
I : ENERVENTIS LUX SA
I : INCA, INGENIEURS CONSEILS ASSOCIES SARL
2015-2019
Description (FR)
Afin de répondre à sa croissance future, IEE S.A. a construit un complexe immobilier « state-of-the-art » sur un site de 1,5 hectares sur « l'Automotive Campus » à Bissen. Le nouveau siège principal de la société comprend les parties suivantes : - bâtiment de bureaux - zone de recherche comprenant un bâtiment de laboratoire et un hall - zones de réserve adjacentes à la zone de recherche pour une éventuelle extension des bureaux sur quatre étages - hall d'entrée/atrium comme lien entre le bâtiment de bureaux et la zone de recherche - installations extérieures (cour publique/cour privée) avec accès aux bâtiments par l'atrium; zone de livraison; accès aux boxes d'essai, chacun pouvant accueillir des voitures et des camions ; zone de conteneurs; bâtiment dédié au transformateur Belvedere Architecture a conçu l'ensemble de l'architecture intérieure. Le « Leitmotiv » de notre planification était la nature, ce qui se reflète dans les couleurs, les formes et les matériaux choisis. L'objectif principal était de créer une atmosphère de bien-être avec des espaces de travail diversifiées offrant aux employés un maximum de flexibilité dans leurs activités professionnelles. Dans le cadre dudit projet de construction, Belvedere a également réalisé les missions Architecture APS (les phases suivantes en collaboration avec Architecture et Environnement), images Management et Visualisation 3D. Volumes: Total: env. 14.600 m2 (brut) ; Bureaux: env. 6.750 m2 (brut) ; Atrium : env. 260 m2 (brut) ; Hall de test : env. 2.520 m2 (brut) ; Lab : env. 3.600 m2 (brut) : Espaces techniques et sous-sols : env. 1.500 m2 (brut)
Description (EN)
In order to meet its future growth, IEE S.A. has built a state-of-the-art building complex on a 1.5 hectare site on the "Automotive Campus" in Bissen. The new company headquarters consists of the following parts - office building - research area including a laboratory building and a test hall - reserve areas adjacent to the research area for a possible four-storey office extension - entrance hall/atrium as a link between the office building and the research area - outdoor facilities (public courtyard/private courtyard) with access to the buildings through the atrium; delivery area; access to the test boxes, each of which can take cars and trucks; container area; transformer building Belvedere Architecture designed the entire interior architecture. The 'leitmotif' of our planning was nature, which is reflected in the colours, shapes and materials chosen. The main objective was to create an atmosphere of well-being with diversified work spaces offering employees maximum flexibility in their professional activities. Within the framework of this construction images, Belvedere also carried out the tasks of APS Architecture (the following phases in collaboration with Architecture and Environment), images Management and 3D Visualisation. Volumes: Total: approx. 14,600 m2 (gross); Offices: approx. 6,750 m2 (gross); Atrium: approx. 260 m2 (gross); Test hall: approx. 2,520 m2 (gross); Lab: approx. 3,600 m2 (gross); Technical areas and basements: approx. 1,500 m2 (gross)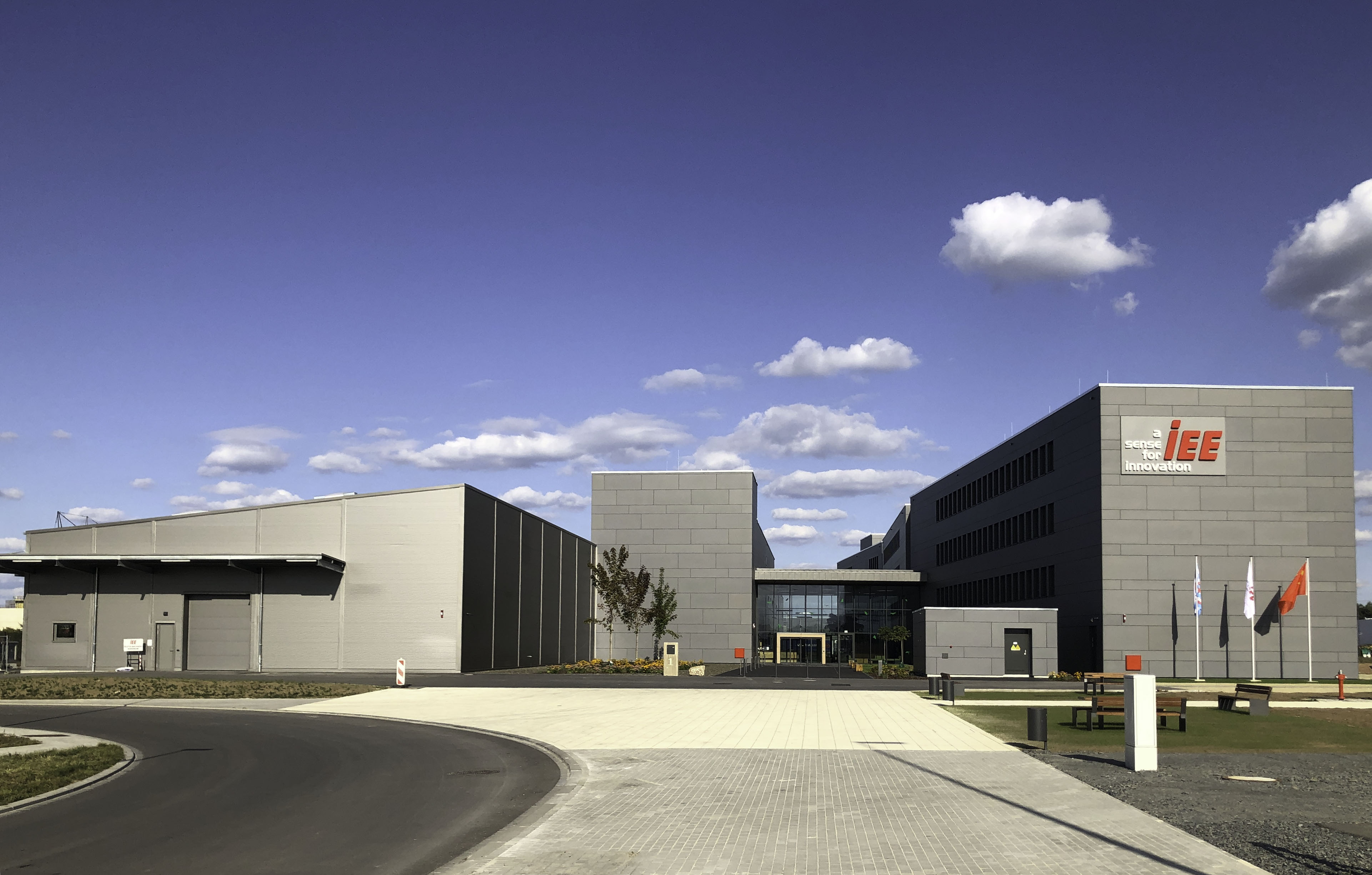 IEE S.A.
Adresse
49.786258268783, 6.084895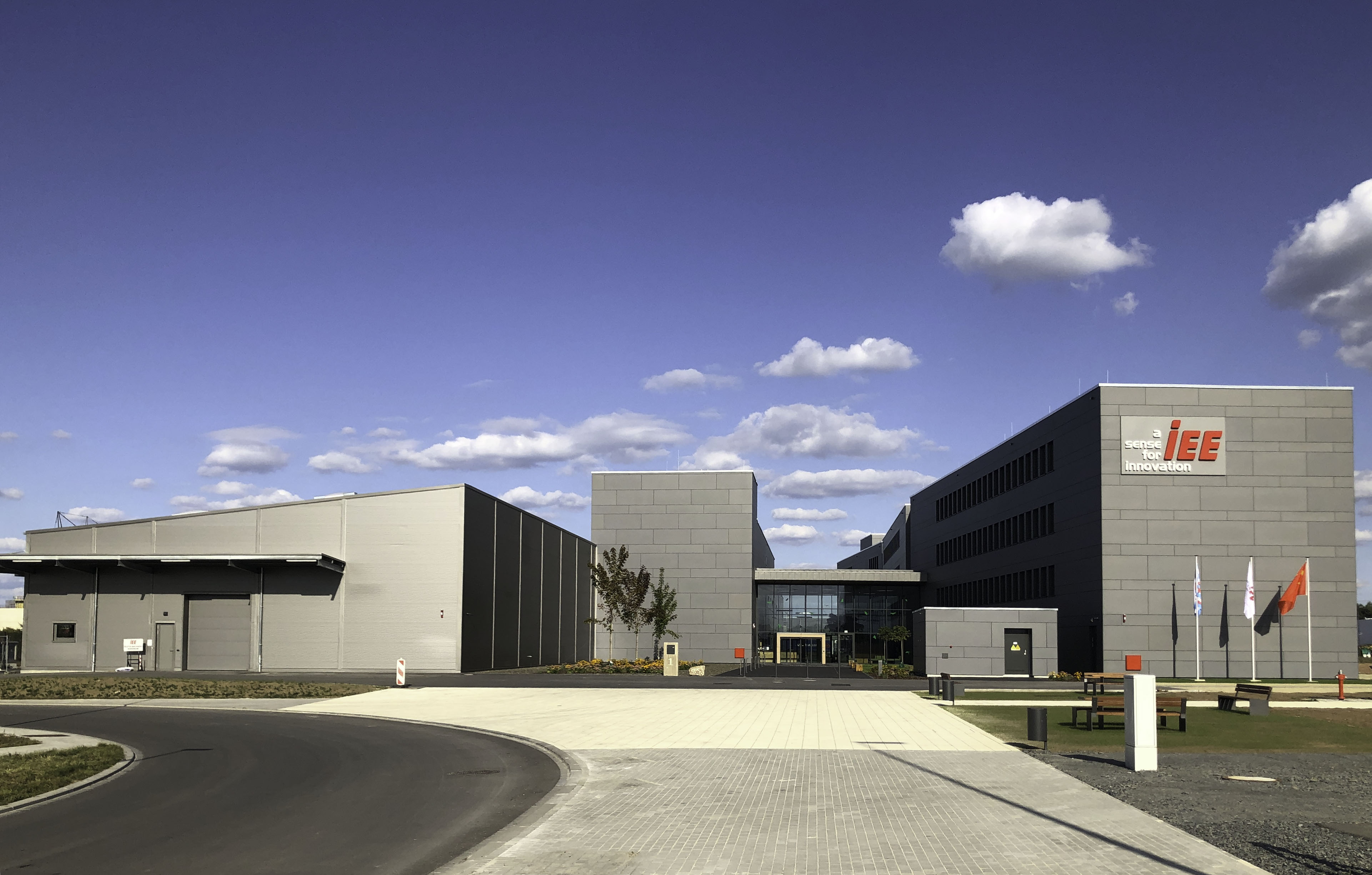 IEE S.A.