Machtum
Visites
Extérieur uniquement
Réalisation
A : Valentiny HVP Architects sàrl
I : Paul Trauden
2006
Description (FR)
La maison est composée d'une maçonnerie
avec façade en chêne ostensiblement vissée
et de façades en bois et verre. Elle est orientée
vers le nord-est en direction de la Moselle.
Description (EN)
The house is composed of a masonr y with oak facade ostensibly screwed and facades in wood and glass. It is oriented northeast towards the Moselle.
Share this project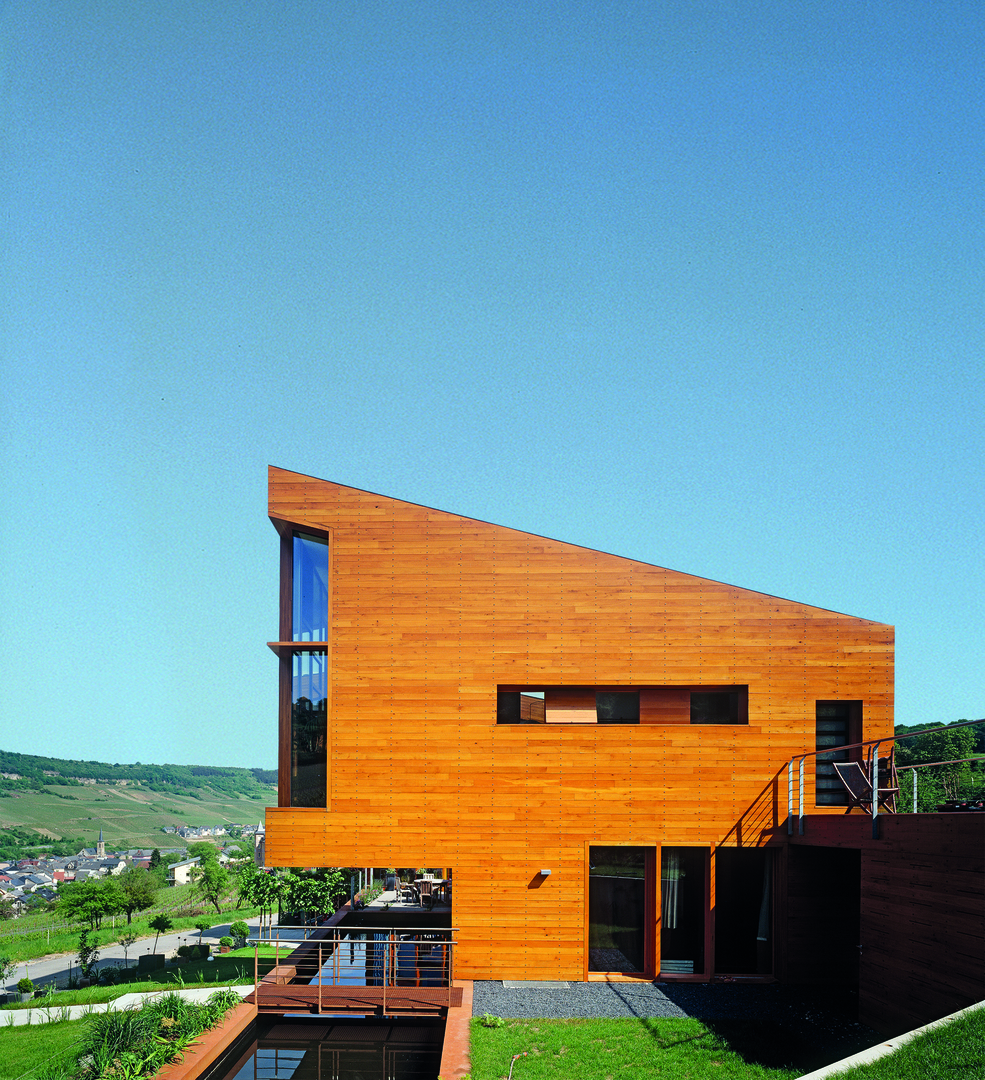 Copyright : GG Kirchner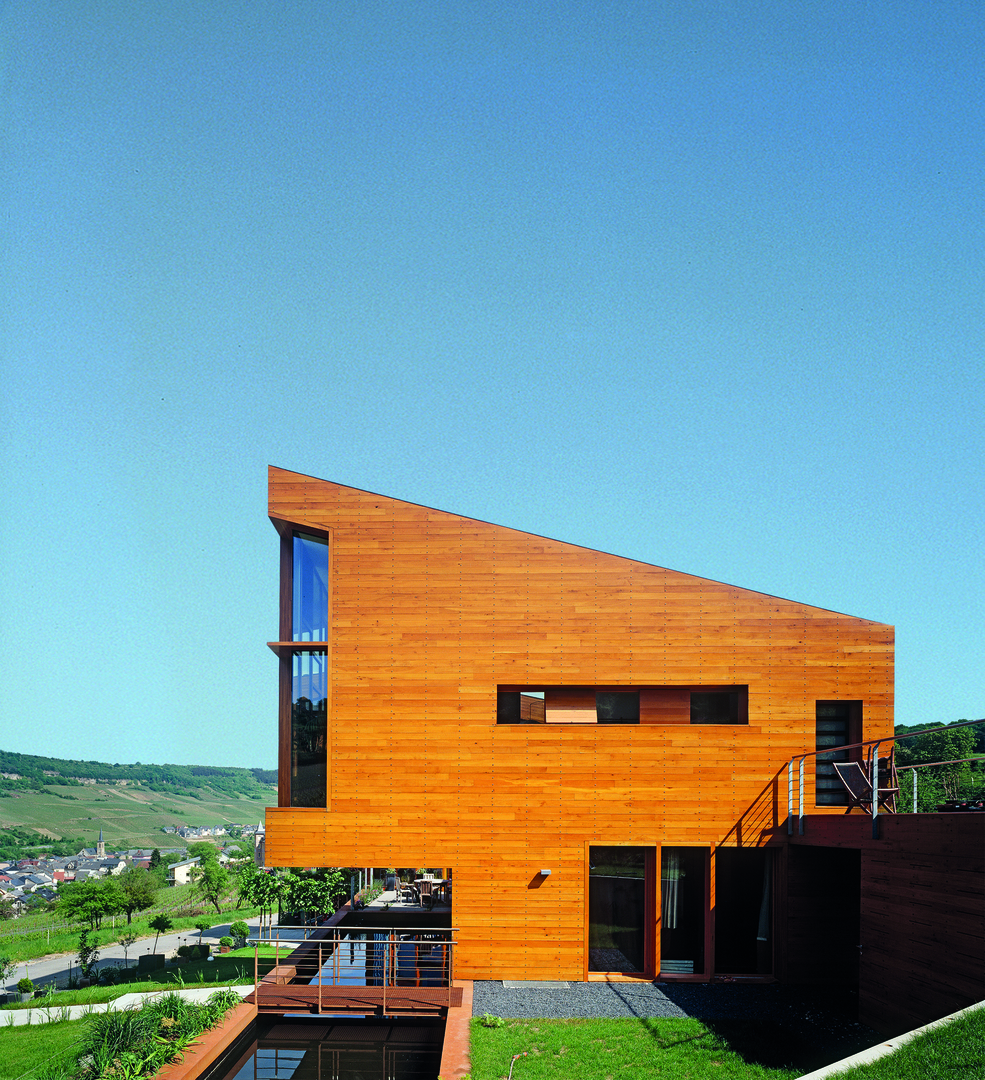 Copyright : GG Kirchner